Alfonzo
A team of Valence staff are swimming the English Channel and will be dropping off some Mighty Adventurers along the way!
Each of our 16 classes have started a Mighty Duck' story. We are hoping that should you find one of our ducks, you will take them on the next stage of their adventure and tell us about it. You might even decide to send them on another adventure after they have visited you!
Keep reading to find out what to do
Alfonzo is our class Hawking 6 duck and this is his story:
My name is Alfonzo, and I like to swim.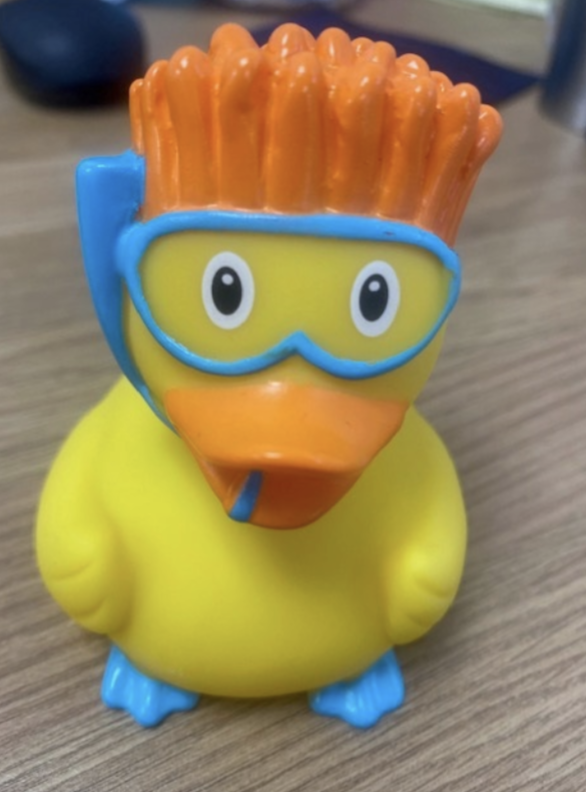 Alfonzo is 25 years old. He swims his way to France, where he decides to be a swimming teacher.
His favourite colour is baby blue and his favourite song is baby shark. His favourite animal is a dolphin.
Alfonzo puts on a swimming competition where all his students learn how to dive. They all got a medal for diving. He got taught how to fit a nebuliser as he sometimes gets breathless.
Alfonzo is an amazing swimmer, so he went to compete in the Olympics against the French. His favourite stroke is butterfly and that's the stroke he used.
To be continued...............
To be continued...............
Can you complete Alfonzo's story?
Maybe you could send a photo of his adventures with you ?
You could even send him on another adventure
Please email: supporttheswim@valence.kent.sch.uk with the details of Alfonzo's adventures