Duckey
My name is Duckey and I am from Harking 2.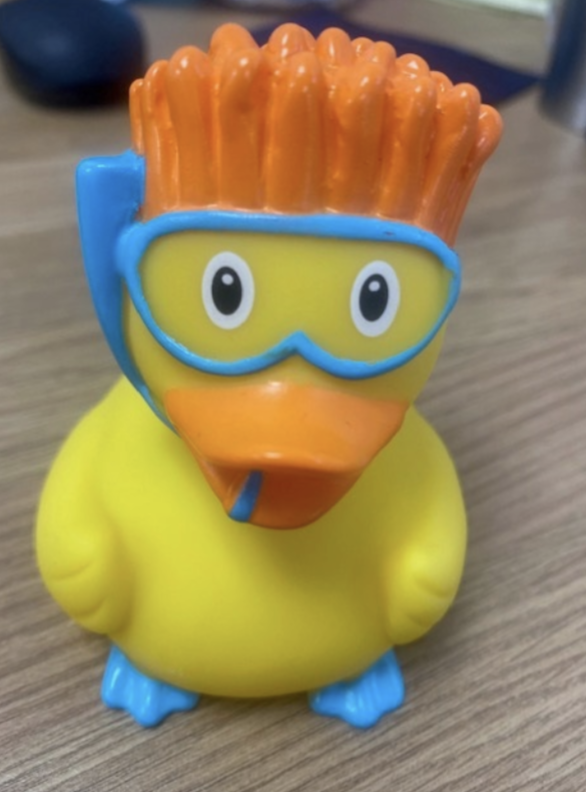 I am 4 years old. Duckey's hobbies are dancing and he does this twice a week.
Duckey travelled to Spain.
Duckey has a brother called ET. His brother is 2 years old. He also has a sister, who is called Squeaky. She is 1 years old.
Duckey has travelled from Scotland to be in the UK.
Duckey has a friend called Sharky.
Duckey is going to be swimming the Channel with his friend Sharky. Sharky is also known as Jordan the Shark. Duckey likes swimming with people.
Duckey ate 55 chocolate cakes on the way to France.
He is looking forward to visiting the French school. "Sava" to all of the students in the school.