Larry
A team of Valence staff are swimming the English Channel and will be dropping off some Mighty Adventurers along the way!
Each of our 16 classes have started a Mighty Duck' story. We are hoping that should you find one of our ducks, you will take them on the next stage of their adventure and tell us about it. You might even decide to send them on another adventure after they have visited you!
Keep reading to find out what to do
Larry is our class Hawking 4 duck and this is his story:
My name is Larry, and I like cooking lamb.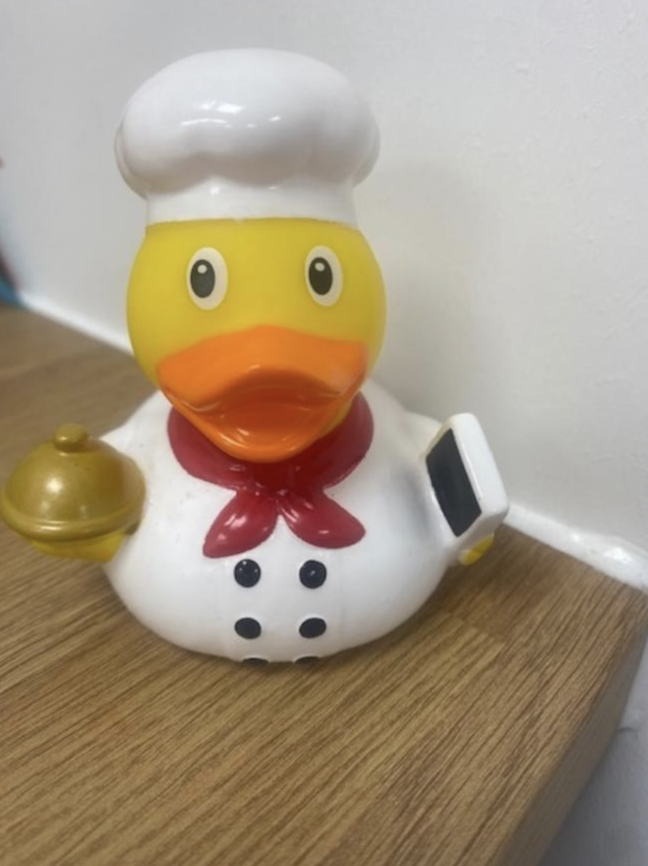 He is a chef at the Ritz Hotel. I like eating potatoes. Larry goes home every night by himself.
When he gets home, he likes to watch tennis. He likes to eat roast meat. After I have had dinner I like to go on the internet searching for a hug. When he was searching on the internet, he saw some French food and decided he wanted to go to France.
His favourite colour is grey, so he decided to go and by lots of grey clothes after work. He decided to go on a cruise to Mexico. Larry's favourite sport is rugby. Larry is looking forward to going travelling in the future.
To be continued...............
Can you complete Larry's story?
Maybe you could send a photo of his adventures with you ?
You could even send him on another adventure
Please email: supporttheswim@valence.kent.sch.uk with the details of Larry's adventures