Quackers
This is Quackers, he is from Hawking 3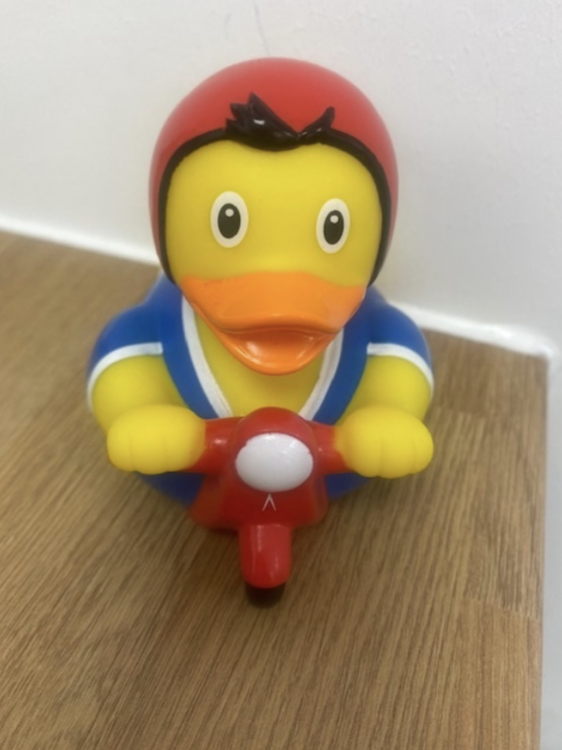 He likes to swim through the English Channel and in his free time, he likes to visit schools and pull tricks on staff. He likes to put dye in the soap dispensers to turn the staffs hands blue, this is how he leaves his mark.
Quackers is 3 years old and lives in Valence school swimming pool, so the primary students can play with him. Quackers comes to life in the middle of the night when he drives his motorbike to Dover. His motorbike wheels go flat into the bottom of a boat when he enters the water, but there are holes for his feet so he can swim across the border. When he gets to France his favourite meal to eat is a cheese and ham baguette with garlic and onions.
He likes to go to motorbike rallies and events. Quackers has won several first-place trophies for the international extravaganza of motorbikes. As he has won so many first-place trophies and medals, his favourite colour is gold as it represents victory. He has also entered the duck Olympics for swimming.
Quackers likes to visit Rome when he is on his travels. He starts his travelling in France and his last destination is America. He travels on a cruise so he can enjoy the Ocean view. When Quackers was on his cruise, he accidentally slid and fell into the dark deep ocean where does he end up…….